Bhutan is rich in cultural diversity and this richness is further enhanced by the variety of festivals that is being observed. Once a year a Dzong or important village may hold a religious festival.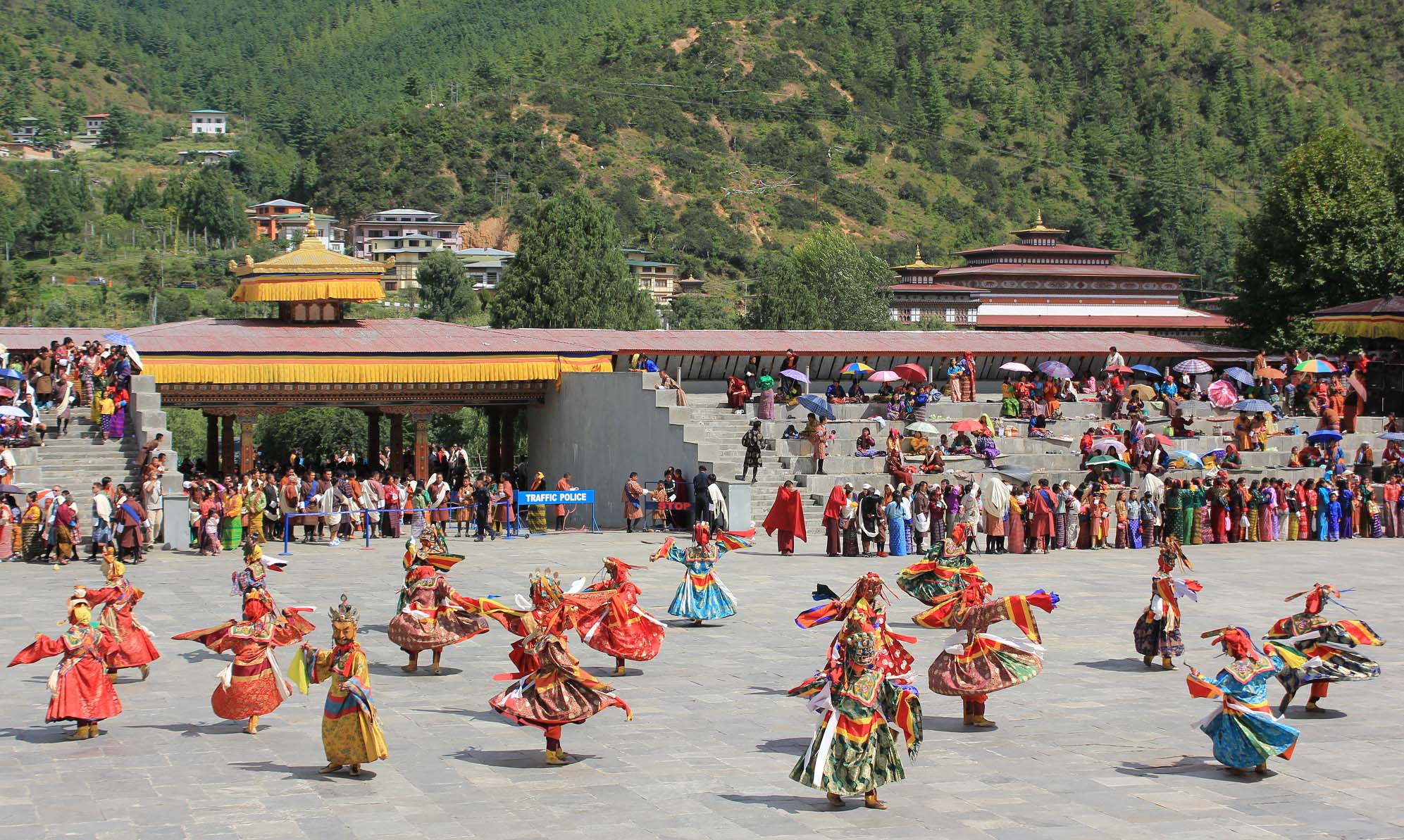 Mask Dance during Thimphu Festival
Villagers from the surrounding district come for several days of religious observances and socializing while contributing auspicious offerings to the lama or monastery of the festival. The central activity is a fixed set of religious mask dances, held in a large courtyard. Each individual dance takes up to several hours to complete and the entire set may last two to four days. Observation of the dances directly blesses the audience and also serves to transmit principles of Tantric Buddhism to the villagers. A number of the dances can be traced directly back to Shabdrung Ngawang Namgyal himself, the founder of Bhutan, and have been passed down essentially unchanged since the mid-17th century. 
On the final day of the tsechu a huge tapestry, or thongdrel, is unfurled in the courtyard of the Dzong for several hours. The mere sight of it is believed to bring spiritual liberation. The thongdrel is rolled up before the rays of the morning sun can strike it.